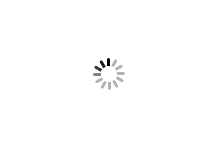 2019
The launch of a new era for Damas with a vision: Crafting tomorrow's dreams, inspiring your imagination, honoring our heritage.
2016
Damas Jewellery opens its first manufacturing unit in Nad Al Hamar.
2012
Damas Jewellery partners up with Forevermark, the diamond brand from the De Beers Group of companies to become exclusively available for the first time in the Middle East
2006
Damas Jewellery established a manufacturing unit in the Dubai Multi Commodities Center.
2000
Damas Jewellery started expanding their business to the GCC and MENA regions.
1995
Damas Jewellery established the Diamond Division to manage the sourcing of loose stones and finished Customised diamond jewellery.
1988
Damas Jewellery began the launch of its own brands, such as Damas Classics, Vera, OneSixEight and Farfasha.
1985
Damas Jewellery started selling international brands in their retail outlets.
1975
Damas Jewellery introduced Italian-made diamond jewellery to the market.
1973
Damas Jewellery imported the first diamond cutting machine for producing diamond-cut bangles and wedding bands.
1970
Damas Jewellery began wholesale gold operations.
1962
Damas Jewellery introduces the trading of Gulf natural pearls.
1959
Damas Jewellery opens its first store at the gold souq in Dubai.
1907
Damas Jewellery is founded, the start of a remarkable legacy to offer goldsmith services in the Middle East.